Hello dear friends, 
Hope you all are doing well, or at least better than Vancouver's Real Estate. 
Probably you have been hearing that the market is experiencing a downward trend in the past months! Well, September is no exception. In the Metro Vancouver (on average), Sales are decreasing, Active Listings are increasing, and Days on the Market are also increasing. 
All that being said, please keep in mind that with the right advise and the right strategy, it is always a good time to buy and sell Real Estate, specially in Vancouver!  Please take a look at the tables and graphs below. I have highlighted the important numbers and provided an explanation of the major changes.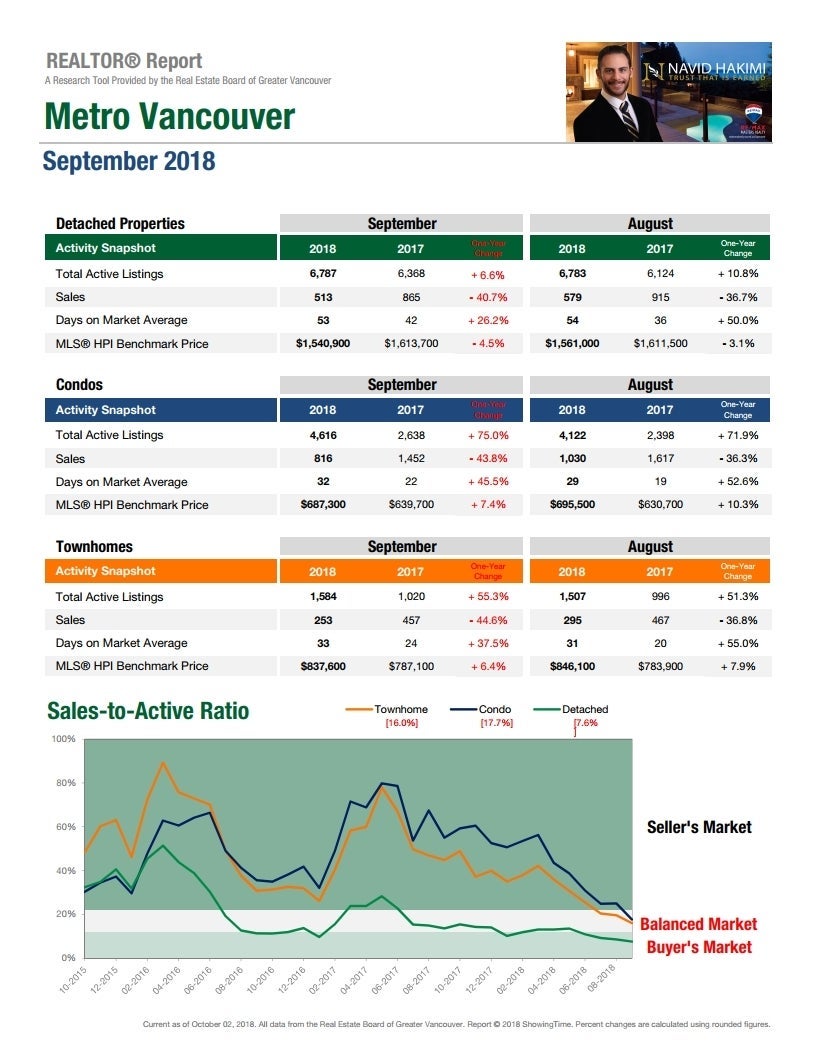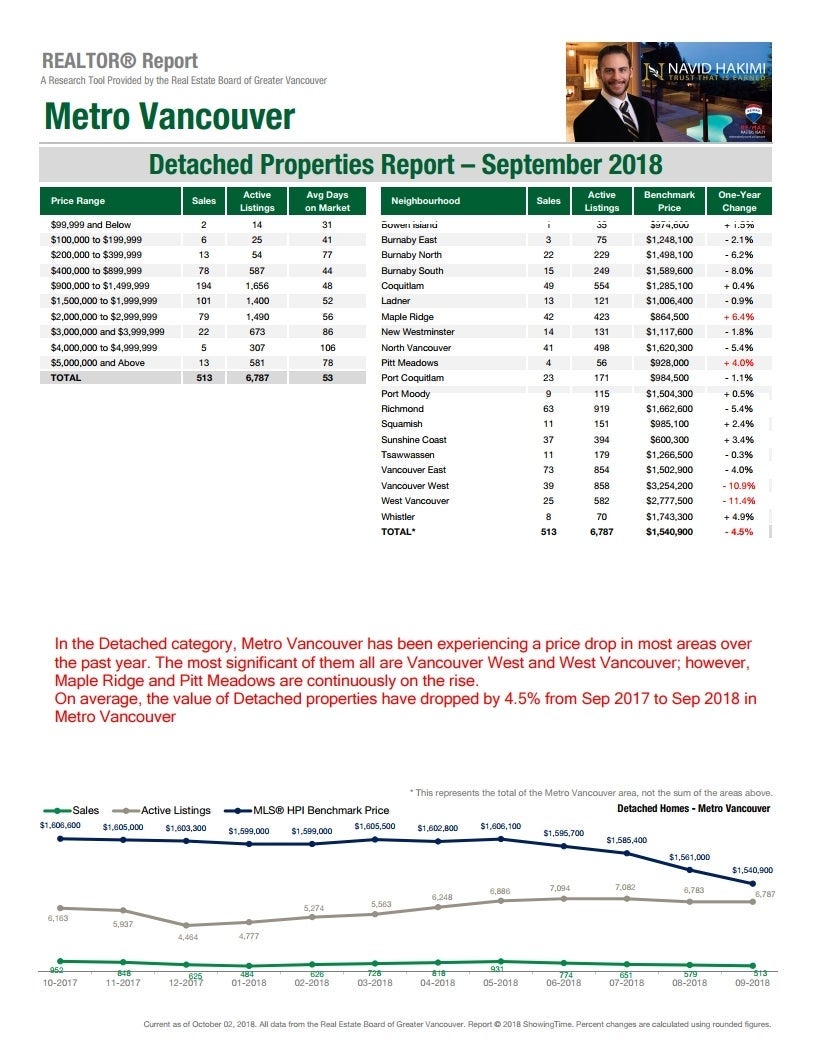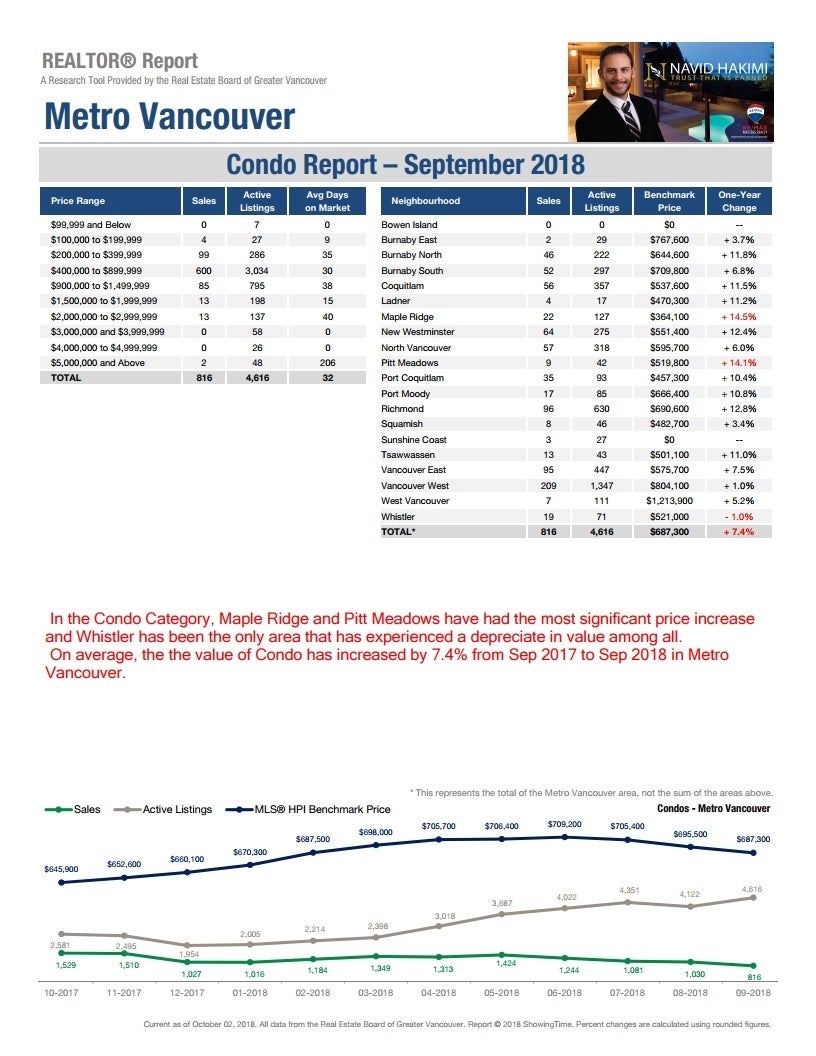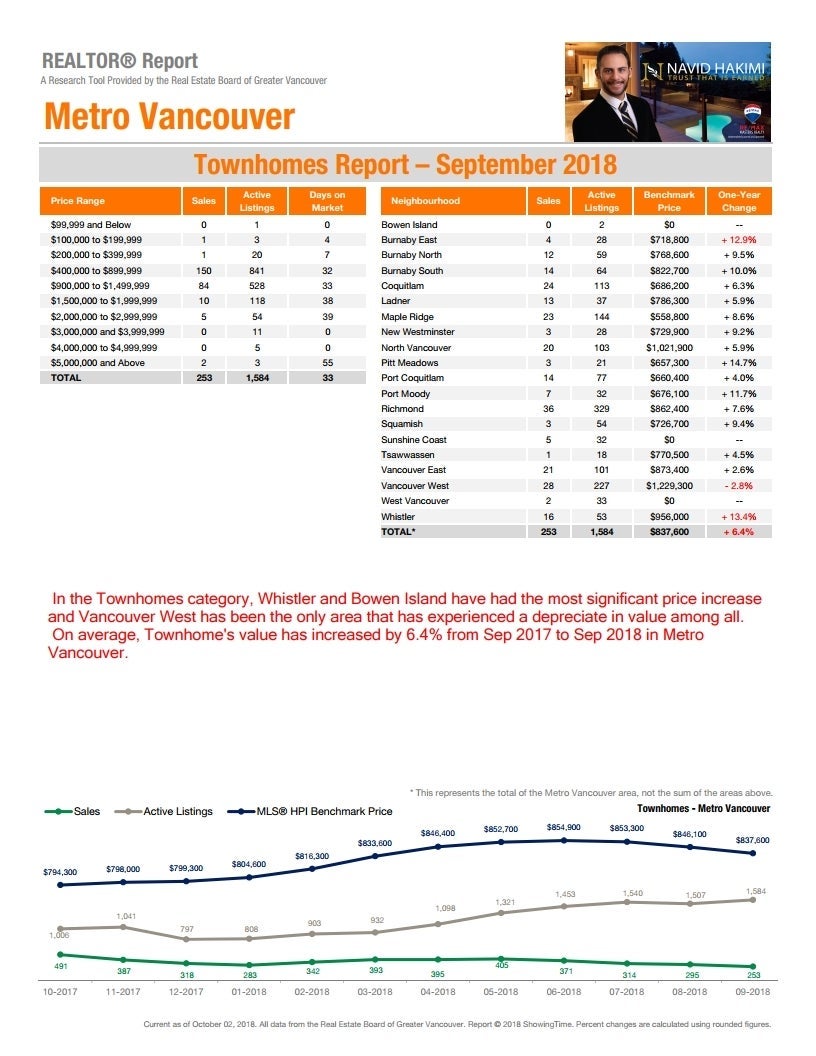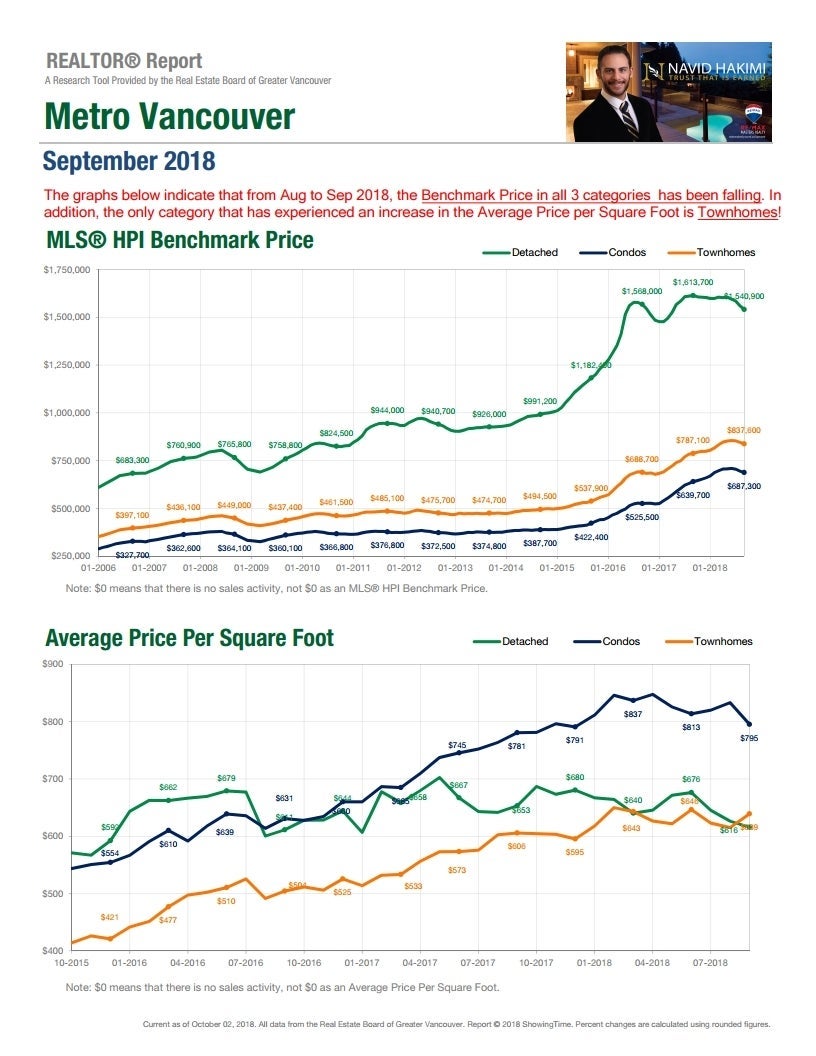 If you are planning on moving or just trying to lock down a peace of property in the Metro Vancouver, contact me so I can explain you how to do it in today's market! 
Cheers!